Betty BBQ will be happy to fulfill your autograph and dedication requests!
We look forward to every autograph request and dedication request. Since we receive many inquiries about this, we ask for your help. This is the only way we can ensure the fastest possible processing.
Please send your autograph requests
to the address below
and encloses a sufficiently stamped and addressed return envelope (at least in the format for DIN A5 or A4 mailings) with the letter.
Please note: Autograph cards with a handwritten signature or individual dedication/greetings from Betty BBQ can be ordered in the webshop, please do so> click here<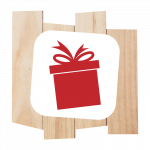 Please send your autograph requests (as described above) to:
Betty BBQ Travesty & Entertainment
Keyword "autograph request"
Bernhardstrasse 6
D-79098 Fribourg