Official anniversary ambassador of the city of Freiburg for the 900th anniversary of the city in 2020.
In 2020, Freiburg is all about the city's anniversary: Freiburg2020 will be a festival by, with and for the citizens of this city.
Founded in 1120, Freiburg can look back on an eventful history that was shaped by numerous personalities and historical events. The Freiburg attitude to life was born: sustainable thinking and acting, sustainable ideas for a modern location and, above all, the love for one's own city. This is where Baden serenity meets dynamism, tradition meets the future and high-class culture at parties and festivals – all of this makes our Freiburg so unique.
Under the motto "900 years young", Freiburg residents will celebrate their city together in 2020 at numerous events throughout the city and as part of a wide range of projects.
Be there too and let's celebrate our city's birthday together!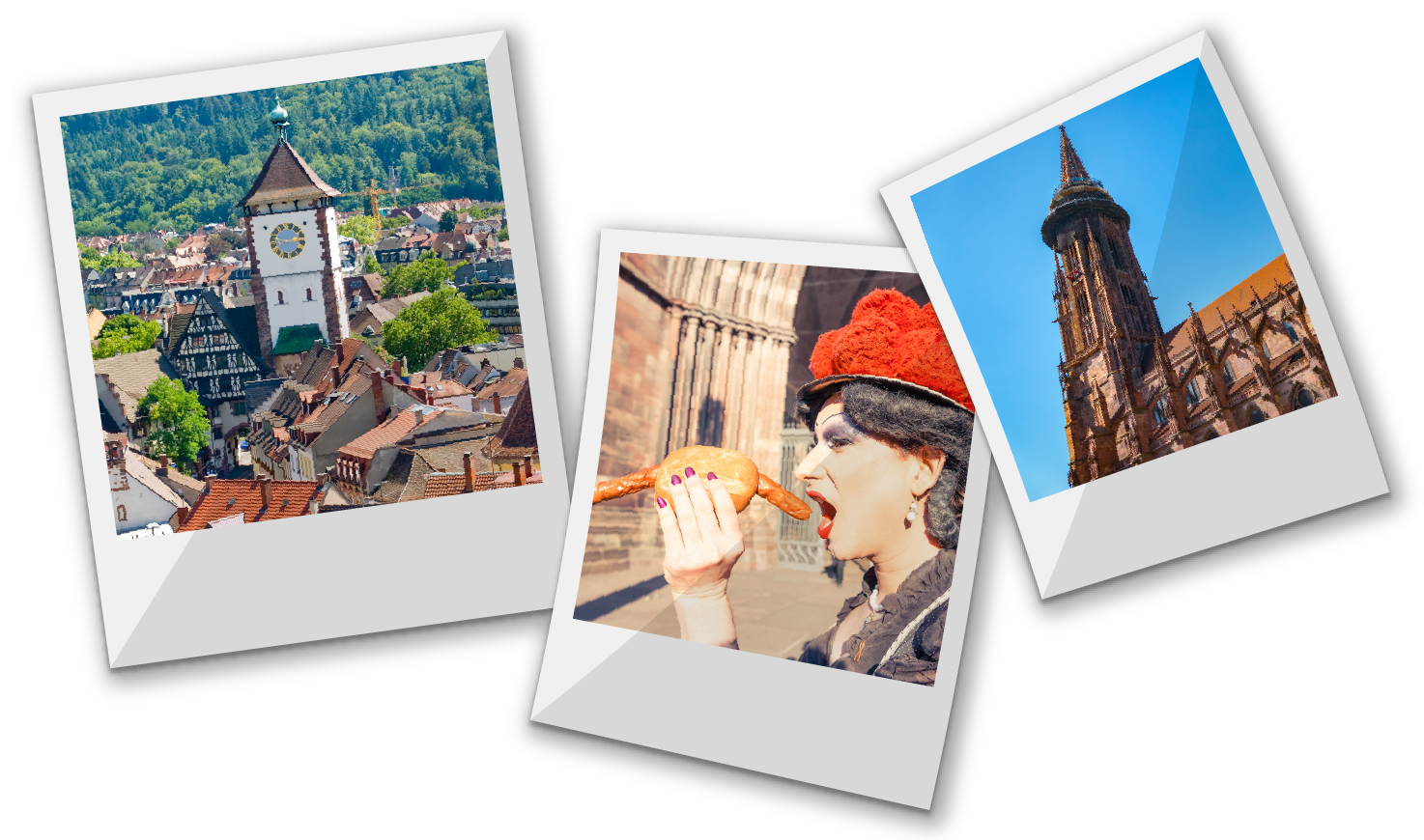 900 friends for Freiburg – a fundraiser
Almost 500 project proposals from all parts of society have been submitted for the anniversary year: Whether known or unknown, historical or projects with a view to the future, classic or innovative, sporty or cultural. The submitted projects show the great diversity of Freiburg. The city can only finance part of the projects from its own resources. We are therefore looking for 900 friends of our city who are willing to donate 900 euros for the city's anniversary.
Every euro raised goes directly to one of the anniversary projects. And even better: the municipal council has promised to double every euro raised. Your donation will therefore have a double effect and will give the anniversary year a real boost. In addition, the names of all 900 donors will be immortalized in a Bächle on the Rotteckring.
Transfer your donation to our donation account or simply use our donation button!
Account holder: City of Freiburg im Breisgau
IBAN: DE63680501010002010012 | BIC: FRSPDE66
Purpose: donation city anniversary 900×900
Please add your address to the reference so that we can
can send you your donation receipt.